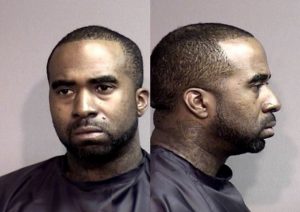 COLUMBIA, MO – A subject is now in custody after failing to appear for a hearing.
The Christmas Eve arrest of Jalon Pittman, 36, occurred as the result of a bond forfeiture after failure to appear for charges including delivery of a controlled substance, unlawful possession of a firearm, and tampering with evidence pertinent to a felony prosecution.
Pittman was taken into custody Sunday night in the 2500 block of I-70 drive southwest. Boone County deputies with assistance from Columbia police made the arrest. Pittman was on a 'most wanted' list in Boone county.