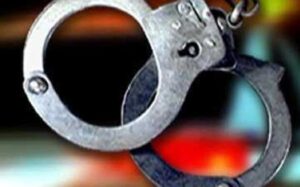 BEVIER, MO – An arrest near Bevier, Monday led to formal charges against a Moberly man.
Charging documents say Paul Asher, 37, was the driver of a vehicle pursued out of Macon after Asher was identified as being the subject of warrants. The vehicle reportedly drove off the roadway several times before rolling into a ditch outside Bevier. A female and three child passengers were allegedly placed in danger according to documents.
Asher is charged with endangerment, kidnapping, and resisting arrest. He has been previously convicted of endangerment, and driving revoked.
Bond is $50,000 cash. Bond appearance was set for Wednesday morning.