**Warning: Reader discretion advised; (content may be unsuitable for children)**
LINN COUNTY, Mo. — A Marceline man is facing a slew of child sex charges in Linn County.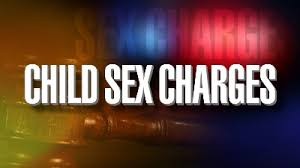 According to a probable cause statement, a young female told law enforcement officials that Dustin Andrew Foster, 27, had touched her inappropriately and done "inappropriate things" to her.
The girl told officers that Foster did inappropriate things to her. The young victim told investigators the suspect had touched her inappropriately identifying the areas on a doll.
She went on to explain that other inappropriate things had happened "a lot of times."
The victim advised law enforcement officials that the last time it had happened, she was "playing a video game in [Foster's] room and he [touched] her private spot."
She allegedly also told investigators "when I tell [Foster] to stop, he says to me it's fine," and went on to inform them that "[Foster] has been showing me pictures and videos of big kids doing private things to little kids."
It was reported to officers that this had happened on at least two separate occasions, on April 15 and April 17, 2017.
Foster is now facing charges for multiple child sex crimes. He is charged with two felony counts each of statutory rape in the first degree with a person less than 12 years old and statutory sodomy – deviate sexual intercourse – with a person younger than 12.
He is also facing two other felony counts.
Foster is currently detained at the Macon County jail. A trial date has not been set at this time.
If you know or suspect a child is being abused, you can make a difference. Call the Missouri Department of Family Services at 1-800-329-3738.