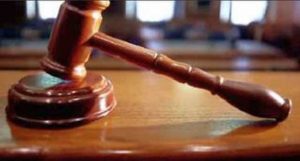 RICHMOND, MO – An arraignment was scheduled Wednesday morning for a Richmond man charged in connection with an encounter in October last year with a police officer.
According to court documents, Eric Hertzig, 52, is charged with assault causing serious injury to an officer, and resisting arrest by fleeing. A probable cause statement suggests the incident arose out of a traffic stop in Ray County.
Hertzig had reportedly been ordered out of a vehicle by a deputy before attempting to flee. The deputy claimed to have been dragged behind the vehicle as Hertzig accelerated. Gunshots were also fired by the deputy into the cab of the vehicle while Hertzig was attempting to flee.
Hertzig received wounds from the gunfire and the deputy reported injuries to his head and legs.
Future court dates are not yet indicated in court records.