ADAIR COUNTY, Mo. – An initial arraignment was held Tuesday, for a Kirksville resident charged with drug trafficking after being found sleeping in his car.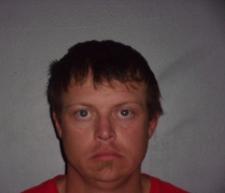 The Missouri Highway Patrol found a vehicle Sunday, occupied by Raymond A. Treon, 34, of Excello, parked partially blocking a highway in Adair County. When officers roused Treon, his was unable to produce a drivers license and had a sum of cash in his hands. A consent search of the vehicle resulted in the seizure of nearly 115 grams of methamphetamine and other paraphernalia.
Along with drug trafficking in the second degree, Treon will be back in court May 15, on a misdemeanor charge of possession of drug paraphernalia.