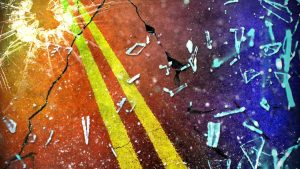 JOHNSON COUNTY, MO – A two vehicle crash before noon Friday morning led to an arrest and injuries at the intersection of Route Z and U.S. 50 Highway.
A passenger vehicle driven by Matthew M. Thomas of Centerview failed to stop at a sign, according to a crash report. A second vehicle was struck in the passenger side. The driver of that car, listed as M. S. Davis, 21, was taken with minor injuries to Western Missouri Medical Center for treatment.
Thomas was informally charged with driving while revoked and leaving the scene of an accident. He was sent to Johnson County Jail awaiting bond.