DEKALB COUNTY, Mo. – An elderly Stewartsville man was ejected from his UTV during a fatal rear end collision in Dekalb County Thursday night.
The Missouri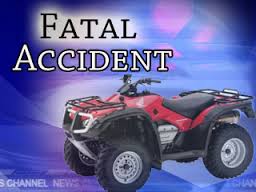 Highway Patrol investigated the crash around 7:00 Thursday night on westbound Highway 6, about three miles South of Clarksdale. The crash report says both vehicles were westbound when Mark Ramsey, 24, of St. Joseph, ran into the rear of William G. Cornelius, 71, of Stewartsville. Cornelius was ejected from his Polaris Ranger and critically injured.
Cornelius later died at Mosaic Life Care in St. Joseph.