COOPER COUNTY, Mo. — A crash in Cooper county resulted in a Sedalia man's arrest.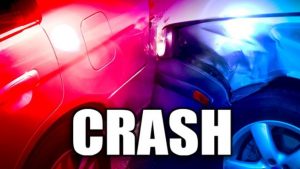 According to the Missouri State Highway Patrol, the crash happened on Route A just west of Quail Road at about 3:00 a.m.
An eastbound vehicle driven by Michael W. Thornton, 46, of Sedalia, reportedly went off the side of Route A.
He then caused his vehicle to overcorrect before crossing the road and striking a building and a parked Ford F250.
No one was in the parked vehicle at the time of the crash and the driver's identity was not known at the time the report was made.
Thornton sustained moderate injuries and was taken by ambulance to Bothwell Hospital to be treated.
He was then arrested at about 3:52 a.m. for driving while intoxicated and careless and imprudent driving resulting in a crash.
Thornton was taken to the Cooper County Jail where he was later released.