BENTON COUNTY, Mo. – A Warsaw, Mo., man was moderately injured in a Benton County car crash this afternoon.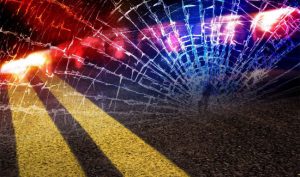 At 12:25 p.m. Monday, June 13, 2016, Phillip B Mecum, 66, was traveling southbound in the right lane of US-65 when he fell asleep at the wheel and the vehicle drifted off the left side of the road.
He returned to the road and over-corrected, striking a guardrail. The vehicle then traveled off the right side of the road, overturned and struck a fence before coming to rest in a field.
Mecum was transported to Bothwell Hospital by private conveyance.