BOONE COUNTY, Mo. – A car accident in Boone County this afternoon proved fatal for a Greenview, Il., man.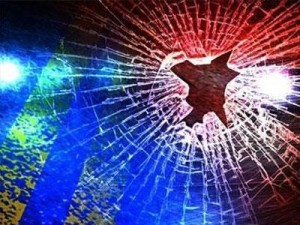 The crash occurred as Robert Johnston, 60, of Greenview, Il., was traveling eastbound on I-70 when traffic began to slow. Johnston crashed into the rear of the vehicle in front of him and was rear-ended by a Kenworth Semi, causing his vehicle to get pushed into the side of a Freightliner semi.
Johnston then ran off the right side of the roadway and crashed into a ditch, which caused the vehicle to roll and partially eject Johnston.
Johnston was pronounced dead on scene. Johnston's passenger, Mary Johnston, 60, of Greenview, Il., was transported to a local hospital with non-life threatening injuries.
The crash is still under investigation.