DEKALB COUNTY, Mo. – An accident in Dekalb County this afternoon sent a Cameron man to the hospital.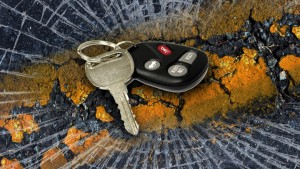 At 4:00 p.m. Tuesday, May 31, 2016, David A. Thomas, 47, of Cameron, Mo., was driving westbound on U.S. 36, 2 miles east of Osborn when he slowed to turn right onto Hedge Road and was struck in the rear by a vehicle driven by Christian D. Grebner, 25, of Maysville, Mo.
Both vehicles slid off the north side of U.S. 36 and came to rest on their wheels. Thomas sustained moderate injuries in the crash and was taken to Cameron Regional Medical Center by Cameron EMS.