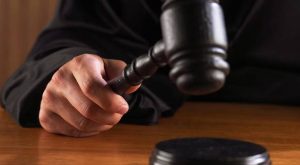 KEYTESVILLE, MO – A resident of Clark was formally sentenced Thursday for molestation and enticement by a Chariton County judge.
A two-day trial in January had been moved to Chariton County in a change of venue from Randolph County. It culminated in the conviction of Alonzo Bernard Thorpe, 47, in committing ten felonies, including child molestation and enticement from 2011 to 2014. The two victims were under 14 years of age.
Thorpe was sentenced to ten years incarceration for each count to be served consecutively. The total sentence is for 100 years in DOC.