AUDRIAN CO, Mo. — A man from Columbus, Ohio crashed his vehicle in Audrian County early this morning.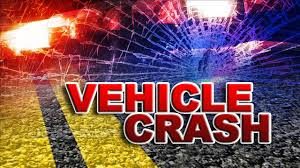 M'Baye Lo, 24 ran off the right side of State Highway 19 at North Street in Martinsburg and struck a ditch.
His vehicle came to a rest in a field. His vehicle sustained moderate injuries. The crash occurred at 1:00 a.m. this morning.
He was not wearing a safety device according a the crash report. Lo was transferred to St. Mary's Hospital in Mexico and suffered minor injuries.