JEFFERSON CITY, Mo.– A Bella Vista, Ark. man was sentenced to eight years and one month in federal prison without parole for a series of a dozen armed robberies at a Missouri bank and 11 other businesses in a five-state crime spree during the summer of 2013.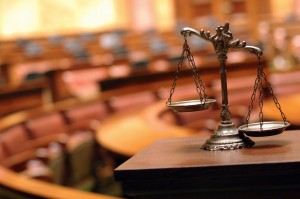 Timothy Patrick Hoyt, 45, pleaded guilty on Sept. 9, 2015, to the charges contained in a federal indictment in the Western District of Missouri, as well as the charges contained in four separate cases in four different federal districts in Kansas, South Dakota, Nebraska and Oklahoma, all of which have been transferred to the Western District of Missouri.
Hoyt confessed to using a shoplifted .177-caliber pellet or BB gun to rob a bank in Missouri and 10 other business, including eight fast food restaurants, across five states between June 26 and Aug. 6, 2013.
Hoyt was arrested after robbing a pizza restaurant in Altoona, Iowa.