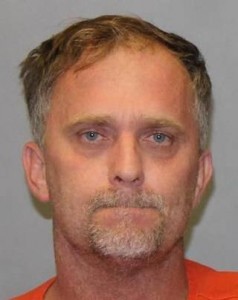 PATTONSBURG, Mo – A man has been sentenced for stealing bronze plates from Bethel cemetery near Pattonsburg in Daviess County.
Leslie Harrison, 46, attempted to sell 16 markers at a Jamesport junkyard.  After seeing the bronze grave markers, junkyard owners became suspicious and called police.  Harrison was later apprehended with an estimated $16,000 worth of metal from the cemetery, some of which, came from graves belonging to war veterans from several families.
According to police, methamphetamine was also confiscated from Harrison's truck.  He was sentenced to more than 14 years in prison for 35 different counts, including theft, illegal possession of drugs, and property damage.