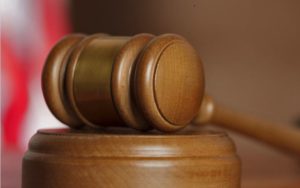 A Topeka man was sentenced Tuesday for the murder of a Lawson resident.
A guilty plea by Eric Newman, 55, was recorded in December in Kansas federal court. He admitted to pushing his girlfriend, Tamara Tucker, 50, of Lawson, Mo. over the railing of a cruise ship. She fell from the 14th to the 11th deck, and died from blunt force trauma.
Newman was sentenced to 12 years in prison, prior to 5 years supervised release.
Tucker's family is calling for a national registry of domestic violence offenders.