COLUMBIA, Mo. — A shooting in Columbia is under investigation by authorities with the Columbia Police Department.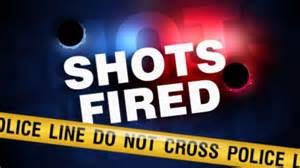 According to a release, officers responded to the 1400 block of Greensboro Drive just after 11:30 p.m. Tuesday after receiving reports of a person who had been shot.
Blood stains were observed by responding officers at the residence and authorities informed the respondents that a man had been admitted to a hospital in Columbia with an apparent gunshot wound.
No shell casings were found however damage to the residence consistent with gunfire was uncovered by police. Witnesses told officers they heard multiple gunshots in the area.
A second report of gunfire was received at 12:13 a.m. Wednesday in the 2600 block of Quail Drive. When officers arrived, shell casings were found, however damage and injuries were not reported.
The nature of the victim's injuries is unclear at this time and the investigation is ongoing. It is also not known if the two incidents of gunfire are related.
The investigation is ongoing. Anyone with information is encouraged to anonymously contact the TIPS hotline at (573) 875-TIPS (8477).