KANSAS CITY, Mo– A man who has been wanted for more than 4 months on allegations of kidnapping and assault in Independence has been taken into custody in Morgan County.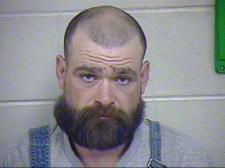 Michael Snider, 37, was arrested in Gravois Mills, Missouri, early Wednesday, February 10, 2016. Snider was also being sought for questioning after an alert was issued regarding an incident in Grain Valley in mid-November, 2015.
He is now in the custody of the Jackson County Sheriff's office, after a transfer from Morgan County deputies, to face a charge of felony B kidnapping and a class C felony charge of second degree domestic assault. Those charges date back to an occurrence in late June, 2015. Further court proceedings are currently pending.
Grain Valley Police and the Morgan County Sheriff's Office have yet to file charges. Their investigations continue.