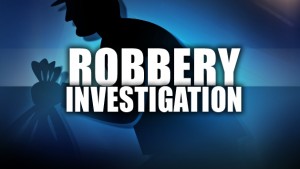 KANSAS CITY, Mo. — A homeless woman and they man that drove a getaway car are being charged with robbing to Kansas City banks, and a bank in Webb City.
The announcement came Tuesday from Tammy Dickinson, the U.S. Attorney for the Western District of Missouri. Both Sheryl Stewart, 31, and Richard Zane Holliday are charged in a three-count criminal complaint filed August 26. Neither Stewart nor Holliday have a known address.
Stewart and Holliday allegedly stole $2, 212 from Equity Bank in Kansas City June 24, 2015. During the incident, Stewart reportedly walked up to a teller and handed her a note reading, "This is a robbery. Give me all the money. I am armed." The teller handed over the money from the drawer and Stewart left.
Stewart and Holliday are then alleged to have stolen $1, 190 from Blue Ridge Bank and Trust in Blue Springs, July 8, 2015. Stewart is said to have held up a note that read, "keep smiling." She advised the teller not to pull any alarms and mentioned she was armed. The teller handed Stewart cash and Stewart left the bank.
In addition, Holliday is charged with robbing Pinnacle Bank in Web City. A woman used a note to rob the bank July 14, 2015. When the bank teller handed her the money, the woman left and entered a car, allegedly driven by Holliday.
Police arrested Stewart and Holliday in Cass County August 30, 2015 after receiving a tip the two had been sighted. Holliday resisted arrest by striking a deputy, resulting in the deputy needing several stitches. Another deputy was able to confront Holliday and take him into custody.
Both Stewart and Holliday are in federal custody pending a detention hearing.