PETTIS COUNTY, Mo. — Two residents of Sedalia are facing felony charges for allegedly abusing a child.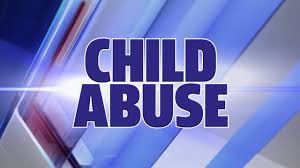 According to a probable cause statement filed in a Pettis County courtroom, officers investigated a report of child abuse on December 8 of this year.
The report alleges that the child, who was not named, was abused severely. An examination by medical professionals found that the child had been beaten badly, receiving many bruises. The victim also had blood inside their abdomen and had the lining of their colon knocked out of place, all injuries that are consistent with child abuse.
A man and woman, reportedly the victim's mother and stepfather, are now both facing child abuse allegations. Stephen M. Brandkamp, 26, of Sedalia, is charged with first degree assault causing serious physical injury and abuse or neglect of a child, causing serious emotional or physical injury. Bond is set at $150,000, cash or surety allowed.
In addition, Britney S. Brandkamp, 26, also of Sedalia, is charged with first degree endangering the welfare of a child creating a substantial risk, with bond set at $25,000.
Ms. Brandkamp will appear for arraignment on January 2 at 9:00 a.m. while Mr. Brandkamp will go before  a judge at 1:30 p.m. on Tuesday, January 9 for a hearing.