FRANKLIN COUNTY, Mo (ABC 17 News)– Franklin County authorities are searching for a man suspected of stealing guns.
Osage County Sheriff Michael Dixon told ABC 17 News he took several calls from people in the area regarding Matt Lackey's whereabouts on Monday.
Dixon said he made contact with the leader of the Franklin Co. SWAT and an active manhunt was ongoing for Lackey.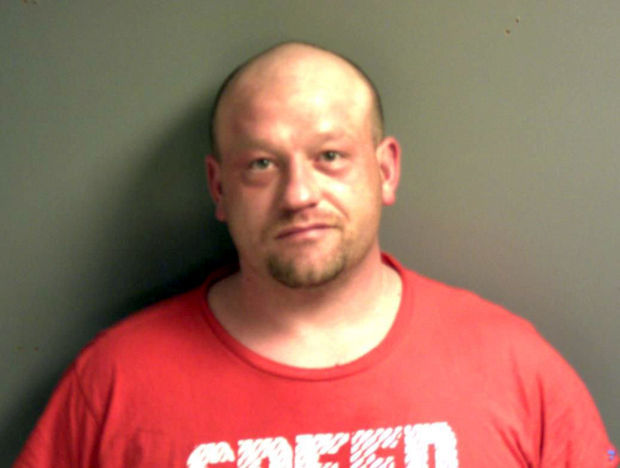 A woman accused Lackey of holding her against her will in October. Sheriff Dixon said that due to conflicting statements by the victim, Osage County authorities are unable to pursue criminal charges against Lackey at this time for that incident.
Deputies in Franklin County recently made contact with a woman in a suspicious car who was known to be Lackey's girlfriend Sunday night responded to a call for a suspicious vehicle south of St. Clair.
Another person living on the road where the car was found told authorities they found a person sleeping in a shed on their property.
Later, another home was burglarized on the same road, where two long guns and a handgun were stolen.
Residents in a home said they saw someone in their barn and later identified him as Lackey by photos.
Residents chased Lackey into the woods and heard a shot fired. They were able to locate the two stolen long guns but the handgun is still missing.
Deputies, troopers with the Highway Patrol, and St. Louis County's air unit responded to help find Lackey. A K-9 Unit from the Jefferson County Sheriff's Office responded as well.
Residents in the area of Project Road and Highway K are advised to be vigilant.
Lackey was last seen wearing a green hooded sweatshirt and plaid shorts. He is 32 years old, 5'5″, 230 pounds, and has tattoos on his arms, legs, and back.