LINN COUNTY, Mo. – A rider from Marceline was flown to University Hospital after an ATV crash in Linn County Friday evening.
According to the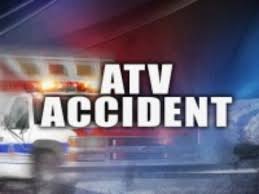 highway patrol crash report, John Banks, 38, was in serious condition after loosing control on a gravel road, traveling off the right side and being ejected after the ATV overturned.
The crash occurred just before 7:00 p.m. last night, April 8, 2016, on Jasper Drive, a half mile North of Route B, about 12 miles northeast of Brookfield.