A Topeka Kansas resident, formerly of Carrollton, Margaret "Peggy" Josephine (Sullivan) Bahr, 92, died Tuesday, May 14, 2019.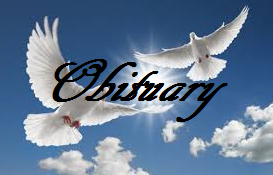 Graveside services will be at 3:00 p.m. on Friday, May 17,2019 at Carroll Memory Gardens Cemetery in Carrollton. Visitation will be from 2:00 p.m to 2:45 p.m. on Friday, May 17, 2019 at Foster Funeral Chapels in Carrollton.
Memorials are suggested to HELP Services of Carroll County.