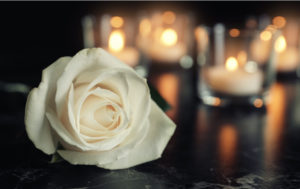 Marianne E. Stallo, 80, of Salisbury, MO, died Saturday, May 1, 2021 at University Hospital in Columbia. Marianne was born November 30, 1940 in Marceline, MO the daughter of Frank B. and Rose (Wersinger) Stallo.
Marianne did house cleaning and babysitting. She was a member of the St. Joseph Catholic Church in Salisbury. Marianne enjoyed playing cards and games, and spending time with her family.
Marianne is survived by her brothers George Stallo of Salisbury, Jim (Janey) Stallo of Marceline, Leroy (Barb) Stallo of Marceline, Charles (Shirley) Stallo of Marceline, Leonard (Liz) Stallo of Marceline, Fred Stallo (Linda Webb) of Marceline, Donnie (Ronda) Stallo of Marceline, sisters Leona Wienhause of Salisbury, Emelia (Edward) Meissen of Salisbury, MO, Ruth (Gary) Summy of Chillicothe, Rita Stallo of Marceline, Doris (Randy) Holloway of Brookfield, MO, sister-in-law Carol Stallo of Marceline, numerous nieces and nephews. She was preceded in death by her parents, brothers Lawrence (Helen) Stallo, Bernard Stallo, Gerald Stallo, sister Alfreda (Francis) Mossbarger, sister-in-law Nayna Stallo, brother-in-law Henry George Wienhaus, and several nieces and nephews.
Visitation is Monday May 3, 2021, 5-7:00 p.m., with vigil service/rosary at 6:30 p.m. at the Summerville Funeral Home in Salisbury, MO. Mass of Christian Burial is Tuesday, May 4, 2021 at 10:00 a.m. at the St. Joseph Catholic Church in Salisbury, with burial in St. Mary's Cemetery in Wien, MO. Memorial contributions may be made to the St. Mary's Cemetery Association or St. Joseph School Foundation