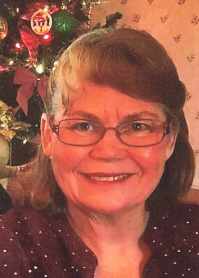 Marie Ellen Kerste, 69, of Polo MO, passed away on Wednesday, May 26, 2021, while serving a mission with her husband in Freetown, Sierra Leone, Africa.
Marie was born on November 10, 1951, in Idaho Falls, ID, the daughter of Richard Elton and Dorothy Marie (Burkman) Toone. She was a member of The Church of Jesus Christ of Latter-Day Saints and was united in eternal marriage to the love of her life, Philip H. Kerste, on October 8, 1970 in the Los Angeles Temple. She was a loving and devoted wife and could often be found doing thoughtful things to show that love to her husband.
Marie grew up in Covina CA and attended Citrus College in Glendora. She became a dental assistant but paused her career to become a full time mother. She started her family in Glendora, then relocated to Tehachapi, CA, where she raised her eight children with much love and laughter. In 2009 she and her husband moved to Polo, MO to be near family. She loved her country home and life in rural Missouri. She felt joy from all the beauty and nature that surrounded her, but even more so from the children and grandchildren that she was blessed to share her life with. She was a wonderful grandmother and she spent time every day she could helping, loving, teaching, and playing with her grand kids.
Marie was a domestic wiz with many talents such as crochet, sewing, gardening, canning, cooking, and baking. She could often be found using those skills to make gifts and bless the lives of others.
If just one title of honor could be given to sum up the life and character of Marie, it would be Loving Wife and Mother. She loved her family dearly and showed that love through constant service, affection, and support to her family. But her Christlike attributes of love and service extended well beyond her family to all who were privileged to know her. She sought and embraced opportunities to lift, love, serve, and minister to others throughout her life. She was an excellent and devoted Primary teacher to the children in her church for most of her adult life.
Marie culminated her life of love and service by accepting a mission call from The Church of Jesus Christ of Latter-Day Saints to serve the people of Sierra Leone Africa. There she was a mother and friend to the missionaries, church members, and residents in the community she ministered to. She had a deep love for her Savior Jesus Christ and a testimony of his restored gospel. Her acts of love and service were her way of following and honoring her Savior, but also because that's just who she is. She will remain deeply loved, missed, and remembered by all who were blessed to feel of her love and know of her kindness.
She is survived by her husband of 50 years, three sons: Brady R.P. (Christina) Kerste of Far West, MO, Daniel C. (Julia) Kerste and Alman C. (Valerie) Kerste both of Richmond, MO; four daughters: Jean M. (David) Adams of Polo, MO, Elizabeth R. (Richard) Benitez of Waldorf, MD, Alice M. (Austin) Stark of Little elm, TX, Sherri K. (Travis) Westberg of Polo, MO, and Summer K. Kerste of Lathrop, MO; 30 grandchildren; 13 great-grandchildren; two sisters, Susan A. (Hal) Mardis of Idaho Falls, ID, and Lois J. (Jim) Robinson of Costa Madera, CA; and a brother, Joel R. Toone of LaVerkin, UT.
She was preceded in death by her parents, infant sister, Linda Mae Toone, son-in-law, David S Adams, and grandchild, David Elijah Westberg.
Funeral Services will be held at 3:00 p.m. on Saturday, June 12, 2021 at The Church of Jesus Christ of Latter Day Saints in Wood Heights. Marie will be buried in the Adams Family Cemetery, a private family resting place on a hilltop at the home she loved so much. Thurman Funeral Home in Richmond is in charge of arrangements. Please remember to share your memories of Marie with the family by visiting www.thurmanfuneralhome.com.