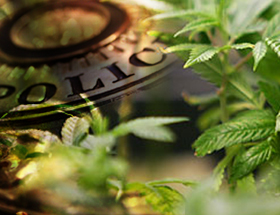 LAFAYETTE COUNTY, Mo.- Two Utah residents are now facing preliminary charges from the Missouri State Highway Patrol following their arrest in Lafayette County this morning.
According to the arrest report filed by Troop A, Michael Hopfer, 47, of Cedar City, Ut., and Tammi Darnell-Hopfer, 48, also of Cedar City, are both being charged with felony possession of marijuana and unlawful use of drug paraphernalia.
The amount of marijuana seized is unknown at this time and these charges are merely allegations.
Both were cited and released on scene.