KANSAS CITY, Mo. (NAFB) — The American Angus Association's dollar-value indexes have served as a trusted tool for more than a decade, incorporating EPDs and real-world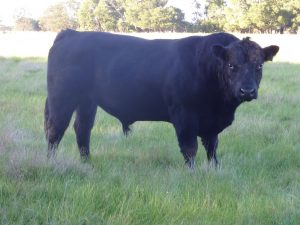 economic factors to simplify multi-trait selection.
To ensure dollar values accurately reflect market conditions, Angus Genetics Incorporated releases annual updates to the economic assumptions used to calculate the selection tools.
Angus breeders and their customers will see some slight changes in dollar value indexes beginning July first.
Angus Genetics Inc. announced updates to the economic assumptions used to calculate the selection tools included in the American Angus Association's weekly genetic evaluation.
AGI President Dan Moser shares an update. "Every July we update the economic assumptions that go into our selection index tools. The Angus dollar values like $B and $W. We want to provide the most up-to-date current market prices and cost to go in to predict profit differences between Angus bulls. On July 1 you'll see a change in bulls, not because of their genetics, but because the prices and costs that we'll put into it. On average bulls will go down about $6 for $B and about $2 for $W because of the lower calf prices producers are experiencing relative to last year."
Cattle producers experiencing recent shifting markets will see those same factors reflected in dollar values.
The indexes were developed to simplify genetic selection decisions for commercial producers or those wanting a multi-trait approach and they have assisted in that for more than a decade.
"Even though the dollar values are declining on average again that's not a change in their genetics, that's simply reflecting the market conditions. In many cases actually traits like marbling become more important because if we look at the impact of carcass weight verses product quality traits like marbling with the base price coming down, the emphases on marbling actually goes up a little bit relative to carcass weight."
Despite the shift in market assumptions, recent trends from the Angus breed show healthy progress for genetic merit. "Producers whether they're commercial producers or Angus seed stock breeders, they'll see a change in their dollar values starting on July 1. With the new economic assumptions put in generally the bulls will rank about the same, it's just the highest value won't be quite as high, and the average will decline quite a bit. Again the way bulls rank in the Angus population will be similar to where it was before."
Visit www.angus.org to learn more about dollar value indexes and performance programs offered through the American Angus Association.