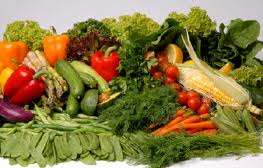 MISSOURI — The American Farm Bureau Federation began collecting food price data during the 1920s. Today, its state chapters conduct a quarterly survey to check prices of a 16-item food basket. The surveys cover food availability, cost, nutritional adequacy and quality, and study individual households, the community, the nation and the world.
Missouri shoppers paid one cent, yes one penny, more during the first quarter of 2016 than the final quarter of 2015 for the 16 food items on the survey. The first quarter 2016 total was $48.97. Compared to one year ago, the price increased a total of $1.52.
"There were several price shifts but the bottom line mirrored the previous quarter," said Diane Olson, Missouri Farm Bureau Director of Promotion and Education Programs.
Missouri shoppers saw beef prices drop for ground chuck and sirloin tip roast but increase for pork and chicken items. Eggs, milk, potatoes, orange juice and flour also saw price drops. Bacon, deli ham, chicken breasts, shredded cheese, apples, salad mix, cereal, bread and vegetable oil saw price increases. The national average price was $53.28, saving Missouri shoppers $4.31.
American Farm Bureau economist Veronica Nigh says despite the few products with increased prices, America's farmers and ranchers are to thank for an affordable food supply and a market basket that consumers can look forward to.