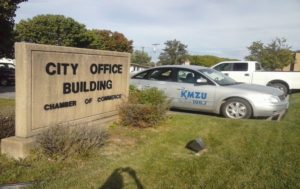 MARSHALL —  In observance of Labor Day, the Marshall City Council will return to session on Tuesday.
At this meeting, the council will hear business from the audience. Residents and non-residents of Marshall are welcome to attend. It is asked that the issues speakers would like to bring up to the council are limited to three-minute talking points. Non-residents are invited to speak first.
After hearing from the community, the council will move into committee reports and discussions of some old business such as police personnel board recommendations and setting the year end special session.
The council will address two ordinances before closing the meeting and transitioning into special session. These ordinances are to approve the operating budget for the city's public works and authorizing a contract with Saline County Rural Fire Protection District.
The council will meet at 6 p.m.