A Marshall man is accused of multiple felonies in Saline County.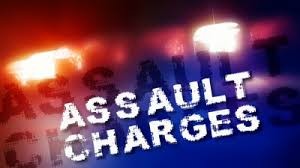 According to a probable cause statement, officers were informed of an incident regarding domestic violence on April 18. The victim told officers that William Hostetter entered her vehicle while at ALDI forced her to drive back to her residence, where he allegedly struck the victim multiple times with a closed fist and other weapons.
Police were informed the victim had a seizure during the assault. Officers observed many physical injuries during an interview with the victim.
Hostetter is formally charged with felony domestic assault in the 2nd and 3rd degree along with felony kidnapping in the 2nd degree.
Hostetter remains in custody on $20,000 cash only bond with conditions. Court dates are pending.