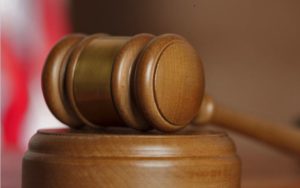 SALINE COUNTY, Mo – A Marshall man is accused of burglary from over the weekend.
According to court documents, Forrest Ameral faces a felony B for burglary, as well as Resisting arrest, assault, and property damage. A docket hearing is scheduled for tomorrow (Wed) at 11 a.m. in Saline County.
Ameral is currently seeking counsel. The incidents warranting arrest reportedly occurred August 2.