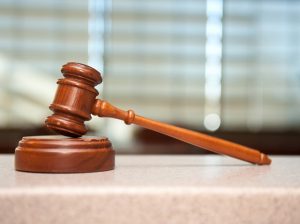 MARSHALL, Mo.- According to online court records, a Marshall man was taken into custody and charged following a violent domestic dispute with his alleged wife of 11 years.
Hertin, E. Edgar, 33, of Marshall, Mo., was served a warrant and faces felony charges of first-degree domestic assault, armed criminal action, and unlawful use of a weapon.
A witness report states Edgar had been drinking at the residence all night before he received a call from his wife. The two allegedly began arguing before the woman drove to the residence Edgar was staying.
The probable cause statement indicates Edgar allegedly attacked the woman with a wooden handled butcher knife at her residence during the early morning hours of Sunday, March 12, 2017. The incident occurred on N. Lincoln Street in Marshall, Mo., where police officials were able to observe the victim in the back of the ambulance.
The woman allegedly suffered a golf ball sized contusion to the eyebrow area and a laceration to the top of her head approximately  one inch long. She was transported to a local hospital for treatment.
Edgar appeared before the court today for an arraignment hearing and advised the court he seeks plans to seek public defender. Counsel status hearing is scheduled for March 15, 2017, at 9:00 a.m.
Bond has been set at $100,000 cash only with conditions of GPS monitoring, surrender of passport, no contact with victim, and not to travel outside Saline County.