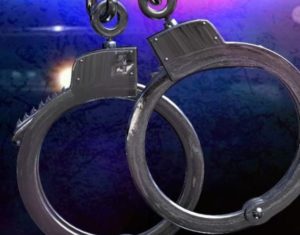 CLEVELAND, MO – A Marshall man is accused of armed robbery in Cass County from July 1 this year following the issuance of a warrant Tuesday.
Sheriff's deputies from Cass County responded to reports of a robbery that occurred in rural Cleveland, Missouri. A probable cause statement suggests Oscar Glover III, 40, followed the alleged victim, who had been observed winning $500 from a Kansas City casino. Upon catching up with the victim's vehicle, Glover allegedly broke the driver's side window with his forearm after forcing the driver to stop. He allegedly robbed the victim of cash, and a cellphone.  A review of surveillance from the casino, and a gas station led law enforcement to a description of the defendant.
Glover's bond is set at $50,000 cash only. Future court dates are pending.