MARSHALL, Mo. — A pursuit in Marshall over the weekend led to the arrest of a local man.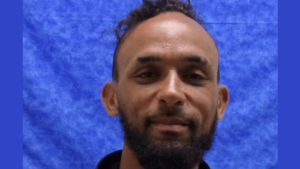 According to a probable cause statement, Kyle James Bryant was seen tearing registration off U-Hauls. A pursuit began, just before 4 p.m., when officers responded to the scene and saw Bryant speed away in a Chevy truck.
Police lost contact after Bryant reportedly traveled off the road and into the yard of multiple apartments. During their search, they set up a perimeter around the car they found, which was unoccupied, around 4:20 p.m.
A short time later, at around 5:15 p.m., they responded to the municipal airport, where a calling party reported his presence and arrested him within 30 minutes. The Arizona-plated car was reported stolen from Overland Park, Ks.
Bryant explained to the caller that he took decals off U-Hauls and jumped multiple fences to get away, according to police.
He is formally charged with felonies of tampering with a motor vehicle, resisting arrest and driving while revoked. Arraignment was Monday, June 21 at 1 p.m.
Highway Patrol and Saline County deputies assisted with the arrest.