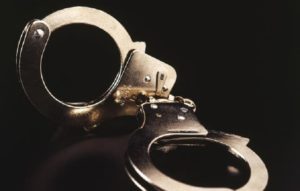 UPDATE: 9:50 a.m. April 26, 2021: A sentencing hearing is scheduled for a Marshall man of possessing more than 400 pornographic videos and images of children, ages 6-13. Brandon Lee Walker entered a guilty plea on Feb. 22. He will be sentenced at 1:30 p.m. April 26 by Judge Dennis Rolf in 15th Circuit Court in Marshall.
MARSHALL, Mo. —  A Marshall man is arrested for reportedly using Dropbox to transfer child pornography videos. The National Center for Missing and Exploited Children (NCMEC)  received a tip from Dropbox that more than 54 images or videos of suspected child pornography.
The videos traced back to Brandon Lee Walker, 19, of Marshall. Authorities said during forensic searches of Walker's electronic devises, a total of 2,563 suspected files were found. Among those, 451 were alleged child pornography videos.
Authorities said Walker did admit to uploading and downloading the pornographic images and videos of children ranging in ages from 6 to 13.
Walker is being charged with three counts of possession of child pornography.