MARSHALL, Mo— The City of Marshall and Marshall Chamber of Commerce will be co-hosting a Meet the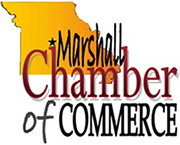 Candidate forum March 9, 2016, at the Martin Community Center.
The platform will include: City Council election, School Board election and the school Tax levy.
Coffee will be served at 6:30 a.m. followed by the candidates speech's between 7 a.m. – 8 a.m.
There will be an informal gathering until 9 a.m. which is open to the public.
For questions, citizens can contact the Chamber office at 660-886-3324.