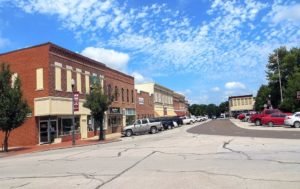 MARSHALL — Federally-funded broadband expansion is coming to Saline County.
Marshall Municipal Utilities will be using a $7.5 million ReConnect grant to connect 3,890 people, 433 farms, 63 businesses, two public schools, a fire station and a post office to high-speed broadband internet through a fiber-to-the-premises network in Saline County, according to the news release.
The grant comes from the U.S. Department of Agriculture as it announced that it will be investing an additional $91.5 million in grant funding through the ReConnect Pilot Program to expand rural broadband in the state. Marshall Municipal Utilities is one of for entities to receive this round of funding.
Northern District Commissioner Stephanie Gooden says the county is excited for the grant.
"Good news today for MMU, which we are very excited about," Gooden says. "I know it's going to be good for Saline County and for broadband."