MARSHALL, Mo. – Monday nights robbery at the Casey's General Store on East Eastwood in Marshall, is still under investigation.
The police department was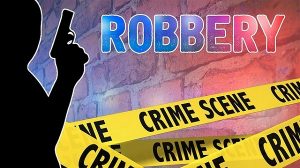 notified at the robbery in progress around 9:27 Monday night. The suspect had fled the scene prior to officers arrival. Witnesses told police the male suspect was approximately 6 feet tall, wearing a black stocking cap, dark sunglasses, black sweatshirt, mask, gloves and sweatpants. The man threatened an employee with a handgun before running North of Odell Avenue.
The man took a money tray from the cash register with him.