SALINE COUNTY, Mo. — The Marshall Police Department is issuing a warning to anyone who receives a call from an "officer" who says that police will come arrest them if a 'fine' is not paid.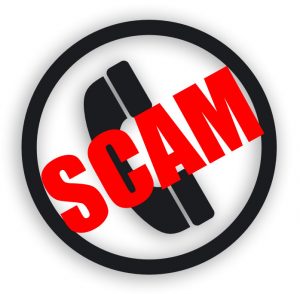 There is no fine, and the caller is most definitely not with law enforcement. That is according to Marshall Police, who said in a press release Thursday that the department had received reports of scammers extorting money out of unsuspecting area residents.
Victims say that the caller-ID indicates an incoming call is from the Marshall Police Department or Saline County Sheriff's Office. When contact is made, the scammer will allege that there is a "warrant for your arrest and if you do not pay the fine associated with the warrant an officer will come arrest you," according to the news release.
"This is a scam, a scare tactic to make you believe you will go to jail if you do not pay money to the caller," Marshall Police warned Thursday.
The release says that clever hackers have generated the 'fake' caller-ID in an effort to appear legitimate.
Anyone who has questions or concerns is encouraged to contact the Marshall Police Department for further assistance. You can reach law enforcement at (660) 886-7411.