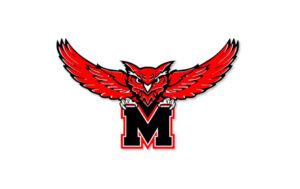 MARSHALL — COVID-19 leave pay was the main topic of discussion for the Marshall Public Schools Board at Tuesday night's meeting.
At the meeting, which was livestreamed on YouTube, the board elected to extend COVID-19 leave pay throughout the second semester. As the law that enacted this change expired at the end of 2020 and has not been extended, the board has taken the action upon itself to make sure any eligible staff will receive pay for time off due to reasons caused by the coronavirus. MPS Superintendent Carol Maher describes what that means.
"Employees who have not used 10 days for a COVID illness or quarantine can use 10 days or the remainder of what we have for the year until June 30," Maher says. "It was a very beneficial meeting for the teachers and staff, and I'm happy we're able to extend that benefit."
With this measure, the board will also be adopting a ceiling for the budget to ensure the allotted leave pay is not more than the district can handle.
"Unlike businesses, schools don't receive tax breaks to reimburse us for COVID leave pay," Maher says. "Up to a certain point we can – and will – pay our employees for those issues. We have not established the ceiling yet, but when we do it will be announced and communicated. The budget cannot stand a huge number, so they (the board) were proactive in thinking that way."
Throughout the school year, Marshall's students have experienced different learning plans. Kindergarten through eighth grade students have been attending in-seat learning while high school students are navigating and A/B block plan in which they are in seat two days a week. Maher says that although this school year has been challenging, hardworking staff have been the key to getting through a difficult and unpredictable year.
"It's been a challenge," Maher says. "but we have some hardworking people, so we're getting through it and we are extremely optimistic of the possibility of a vaccine being issued to school personnel very soon."