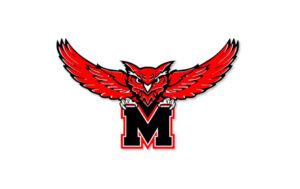 MARSHALL – Due to smoke damage from a fire Wednesday night, Marshall Public Schools Superintendent Carol Maher says it's likely students and staff won't return to the high school building until after the Christmas break.
In a news release, Maher says air quality tests will determine when students and adults may return to school in person. The building may not be occupied until the initial cleaning of ductwork and surfaces is complete. Maher says the ceiling tiles in the affected parts of the building, which is everywhere except the gym and commons will need to be replaced. The walls close to the art room will need to be replaced as well. The shipping times for these materials may impact the timeline of the project. Maher says the earliest a return is possible is around Jan. 4.
The release confirmed the fire started in the art room around the kiln. Major damage was caused by smoke and soot dispersing throughout the building through the HVAC system. When teachers or others are allowed permission into the building, it's suggested that they do not put their fingers to their face until their hands are thoroughly washed and clothes, shoes, and hands should be wiped with Clorox after leaving the building.
The areas of the commons, gym and kitchen have been contained and may be used with special permission, according to the release. While high school students are learning remotely, free meals will still be provided daily at the MHS gym doors from 10 to 11 a.m. Monday through Friday. Starting Monday, students will be given breakfast and lunch daily. Families are asked to call MHS at 660-886-2242 to pre-order meals to ensure enough are prepared.
The full update can be read on the Marshall Public Schools website.