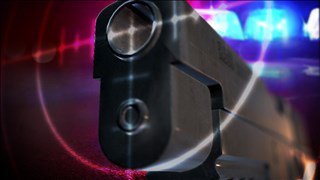 MARSHALL, Mo – The apprehension of a Marshall man for armed robbery was partly facilitated by a previous investigation by the Saline County Sheriff.
Brandon S. Hicks was arrested for the robbery of the Marshall Cinema Monday evening, October 24, during which he reportedly left with $120. The Sheriff's Department says the suspect matched the description of a person of interest in a separate investigation of robbery.  Items reported stolen were allegedly found at the suspect's residence on Arrow Street.
Police apprehended the subject at a different location.  According to a probable cause statement, Hicks had recently been admitted to a local hospital.  The statement indicates post traumatic stress disorder may also be a complicating factor in the incident.
Hicks is detained in lieu of $50,000 bond