Mary Lynn Koenig, age 67, a resident of Carrollton, Missouri, passed away on Monday, January 20, 2020, at the Life Care Center of Carrollton, Missouri.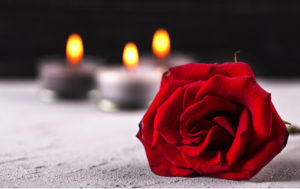 Mary was born the daughter of James W. and Alvina Ruth (Stinson) Fullerton on December 18, 1952, in Chillicothe, Missouri. She graduated from Chillicothe High School in 1970. She was united in marriage to James A. Evans on February 16, 1974, in Brookfield, Missouri. He preceded her in death on April 27, 1978. She worked for the Social Security Office for 20 years. She was a member of the First Presbyterian Church, Chillicothe. Mary loved to spend time with her friends and family.
Survivors include one grandson, Noah A. Evans of Cedar Rapids, Iowa; her mother, Alvina Fullerton of Chillicothe, Missouri; one brother, James LeRoy Fullerton of McKinney, Texas; one sister, Karen Pugh and husband Clark of Excelsior Springs, Missouri; and her favorite aunt, Betty Stinson of Brookfield, Missouri. She was preceded in death by her father; husband, James A. Evans; son, Travis Evans; and sister, Linda Jacobs.
A celebration of life will be held at a later date. Inurnment will be held at a later date at Avalon Cemetery, Avalon, Missouri. Memorial contributions may be made to the First Christian Church of Chillicothe and may be left at or mailed to Lindley Funeral Home, P.O. Box 47, Chillicothe, Missouri 64601. Online condolences may be made at www.lindleyfuneralhomes.com