NODAWAY COUNTY, Mo. — The Missouri State Highway Patrol responded to State Highway 46 near Maryville Monday morning to reports of a single-vehicle crash, the Highway Patrol said Monday.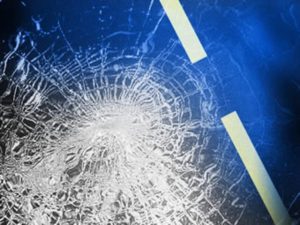 According to a crash report, the wreck happened on Highway 46 just west of Galaxy Road, about three miles west of Maryville at around 6:30 a.m. Monday.
A pick-up truck driven by 16-year-old Cody S. Lundblade was westbound, approaching a hill crest, when another vehicle was eastbound on 46. Lundblade was reportedly blinded by the second, unidentified driver's headlights.
This caused him to drive partially onto Galaxy Road and over-correct back onto the highway before crossing the center of the road. The truck then began to skid off the north side of the roadway, coming to rest in a creek bed.
Lundblade suffered moderate injuries in the crash, and according to the Highway Patrol's report, was not wearing a seatbelt when the accident occurred. He was taken to St. Francis Hospital to receive treatment.