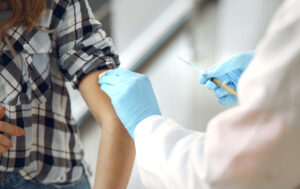 BOONVILLE — A mass COVID-19 vaccination event will be hosted in Cooper County at the beginning of March.
According to a post from the Cooper County Health Department, the vaccination event will be from 9 a.m. to 4 p.m. March 1 and 2 at the Isle of Capri Casino ballroom on 100 Isle of Capri Boulevard in Boonville. Registration is open for anyone in an eligible phase and tier to register for the March 1 clinic, which according to the health department, already has 754 spots filled. Registration will open Feb. 24 for the March 2 date. There are slots for 1,000 people for both days.
To register, visit Missouri's COVID-19 vaccine website. If you are a senior and need help registering, call Central Missouri Aging at 1-800-369-5211. Anyone else who needs assistance registering is asked to call the. Missouri Vaccine Navigator Site at -877-435-8411. The health department cannot register for you.