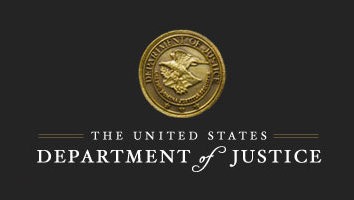 The indictment on July 7th of 26 persons in and around the Kansas City area was announced by the Justice Department on July 13th, a date which also saw the arrest of 10 of the defendants.
They are all charged with conspiracy to distribute more than 100 kilograms of methamphetamine and three pounds of heroin over a five year period.  A money judgment of 4.4 million dollars is included in a forfeiture allegation.  Loaded firearms were also confiscated from several defendants.
With the exception of two defendants, all were involved in a single conspiracy between 10 different Missouri cities;  nine defendants were from Excelsior Springs.
The defendants are:
Steven Lee Schreier, Jr., 30, Marion Eugene Brammer, 51, Darrin Gene Berry, 50, Rodney Earl King, 49, Jackie R. Love, Jr., 58, Anthony Ray Stevenson,44, Paula Rae Scott, 46, William Dean Campbell, 34, and Jason Lee Kirtley, 42, all of Excelsior Springs, Mo.
Sabrena Lynn Morgan, 38, Elgin Eugene Dothage, 39, and Ryan A. Battagler, 36, all of Kearney, Mo.
Joshua Keith Bowers, 31, and Taylor Lee Syas, 23, both of Polo, Mo.
Jason Daniel Davis, 41, of Liberty, Mo.
Brian Michael Bowers, 32, of Richmond, Mo.
Ronald Louis Roberts, 52, of Lathrop, Mo.
Jay Harrison Lee Carder, 29, and Gary Dewayne Brown, 35, both of Cowgill, Mo.
Franklin Charles Carter, 26, of Grandview, Mo.
Jose Luis Ruiz-Salazar, 36, Gabriel Ruiz-Salazar, 32, Gregory C. Bullock, 46, Bryan D. Carroll, 27, and Caleb Dean Hayes, 34, all of Kansas City, Mo.
Brittany James Brehm, 37, of Bland, Mo.
All are charged in an eight-count superseding indictment on Tuesday, July 7, 2015. Brehm and Bullock are charged with a separate meth distribution conspiracy.