BOONE COUNTY, MO. — There were several reports of a truck on fire on I-70 that was hauling what seemed to be straw or hay, on Monday.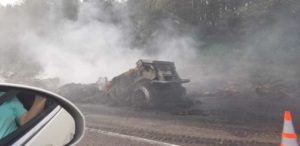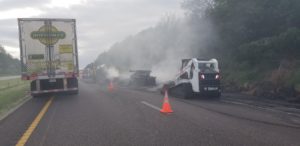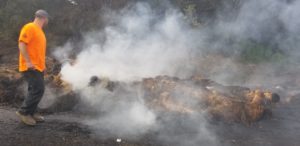 The fire started earlier Monday afternoon and resulted in both lanes of traffic being blocked at mile marker 118 on I-70 west and drivers being detoured around the accident.
At about 5:20 p.m. one lane of traffic was opened up for drivers and as of our latest information is still only open to one lane.
Responders are working on getting the whole interstate clear but the Missouri State Highway Patrol did not yet know how long it might take.
We are not yet aware as to what caused the fire.
Check back for updates here or at our website, www.kmzu.com.