A Lexington resident, Mazie S. Parrott, 96, died Thursday, April 5.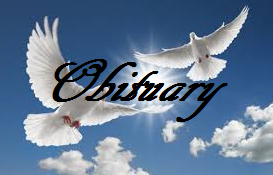 Funeral services will be Monday, April 9th at 11:00 a.m. at Walker-Nadler-Fuller Funeral Home. Visitation will begin at 10:00 a.m. prior to the funeral, also at the funeral home.
Burial will be in Lexington Memory Gardens. Memorials may be made to Lexington VFW Post 4052.