ST. LOUIS, Mo. – Claire McCaskill has traveled to St. Louis to be with her husband who is having heart surgery early this morning.
She will miss two votes. One for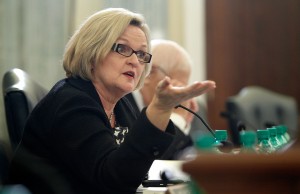 confirmation of Tom Price to be Secretary of Health, and a procedural vote on Steve Mnuchin to be Secretary of the Treasury. She has publicaly opposed both nominations. If she were present, she would be voting on both, and she will formally enter a statement into the Congressional Record indicating that.
She expects to be back in Washington on Monday.