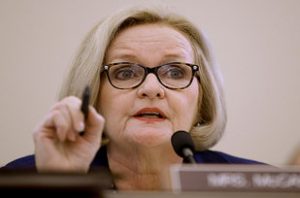 WASHINGTON-U.S. Senator Claire McCaskill joined a bipartisan group of Senators to request an update on the Administration's monitoring of individuals authorized to handle potentially dangerous controlled substances, including prescription drugs and opioids.
"As you know, our nation is in the midst of an opioid addiction epidemic. According to the U.S. Centers for Disease Control and Prevention (CDC), the number of deaths attributed to prescription opioid pain relievers and heroin has been trending upward over the last several years, reaching over 30,000 deaths in 2014," wrote McCaskill and her colleagues to Chuck Rosenberg, Acting Administrator of the Drug Enforcement Agency. "The direct correlation between the abuse of prescription opioids and heroin is also a growing concern. The CDC reports that 'among new heroin users, approximately three out of four report abusing prescription opioids prior to using heroin.' The [Agency's] ability to screen and monitor individuals and businesses licensed to manufacture, handle, and distribute controlled substances is critical to address this epidemic by ensuring that ineligible individuals do not have access to these substances."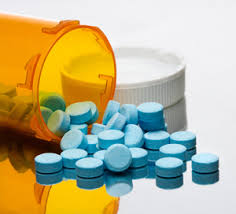 The letter comes in light of a report released by the Government Accountability Office (GAO) detailing the Drug Enforcement Agency's failure to ensure that individuals who are granted the authority to handle controlled substances are eligible and remain eligible to handle those substances. With the report, the GAO also submitted the names of over 12,000 individuals with the authority to handle such substances who presented issues that may be associated with a higher risk of illicit activities, including a potential higher risk of drug diversion.
Keeping up her fight against the growing opioid epidemic, McCaskill recently joined a bipartisan effort in the Senate to urge the Medicare and Medicaid programs to expand coverage for those suffering from substance abuse. On her recent tour of Missouri with U.S. Secretary of Agriculture Tom Vilsack, McCaskill highlighted the need for change in Missouri law to create a prescription drug monitoring program (PDMP). Among Midwestern states, Missouri ranks number one in the rate of prescription opioids sold in the region. It is the only state without PDMP. McCaskill also traveled to Jefferson City, Mo. earlier this year to hold a field hearing of the Senate Special Committee on Aging and highlight the national epidemic of increased opioid addiction, abuse, and overdose deaths.
A motion shaped by McCaskill was successfully included in the Comprehensive Addiction and Recover Act—federal legislation that was recently signed into law which provides resources to states to combat the number of prescription drug and heroin deaths across the country—which enables St. Louis County's network of county-level PDMPs to be eligible to apply for federal resources. The language McCaskill successfully added would allow local governments in Missouri with PMDPs to apply for a new Department of Health and Human Services grant to establish, maintain, or improve their local PDMPs. Without this provision, eligibility for this federal grant funding would have been limited to states.